As the lock-down continues to restrict holiday options, the English, looking to escape the sultry weather are advised to swim either in the sea, river or lake as swimming pools and Lidos remain out of bounds.
Thousands of would be wild swimmers have swamped popular inland destinations and beaches. To ease congestion the Outdoor Swimming Society have taken down their map of wild swimming locations. Councils are considering the repercussions of hosting popular swimming spots. But how do attitudes here compare with those abroad?
Dutch News reports: No summer holiday? Councillors propose 'wild swimming' in the river.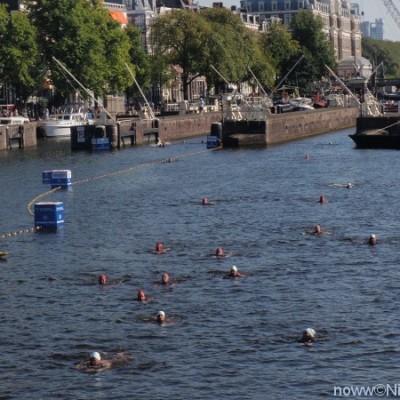 With long summer months ahead and limited possibilities of foreign holidays, councillors in Amsterdam have proposed designating official 'wild swimming' points along the Amstel river. Jan-Bert Vroege, a D66 councillor and local party water spokesman told DutchNews.nl that the city needs to provide and advertise more official safe spots for children and adults to swim in natural water, to provide a vital, open leisure facility while maintaining social distancing. He has made a proposal to create the first official swimming spots on the Amstel river, in order to ensure that swimming there is safe and there are more recreational opportunities for Amsterdammers rich and poor who are stuck in the city. 'The water in Amsterdam's channels has got a lot cleaner in recent years,' he told DutchNews.nl. 'Before, it was really dangerous to swim in the canals and in the Amstel but nowadays the water quality is a lot better. People swim at a lot of places that aren't officially designated and some get very busy. People need recreation spots and the 1.5m distancing rules will still apply.' 'So my suggestion is to make far more places for swimming and communicate this so that far more people can enjoy the water and weather, at a walking or cycling distance from the city, and not all squashed together, especially if we have to stay here this summer and can't all go on holiday.' More…